The AmeriGreen Story
At AmeriGreen Solar, we understand that you have a choice when you go solar.  We are Southern California locals and we know what it's like to pay costly energy bills, especially during our scorching summer months.  To do our part in serving the community, our mission is to help as many Americans save money by eliminating there reliance on the utility companies and help the enviroment by reducing there carbon footprint.
AmeriGreen is one of the fastest growing companies in Solar, Roofing and Window installation.  We are a multi generational family owned and operated with 30+ years of experience.  We are business with multiple branches throughout the United States headquartered in Encino California.  We focus on residential dwellings with a emphasis on integrity and customer service and we are also equipped to handle commercial projects.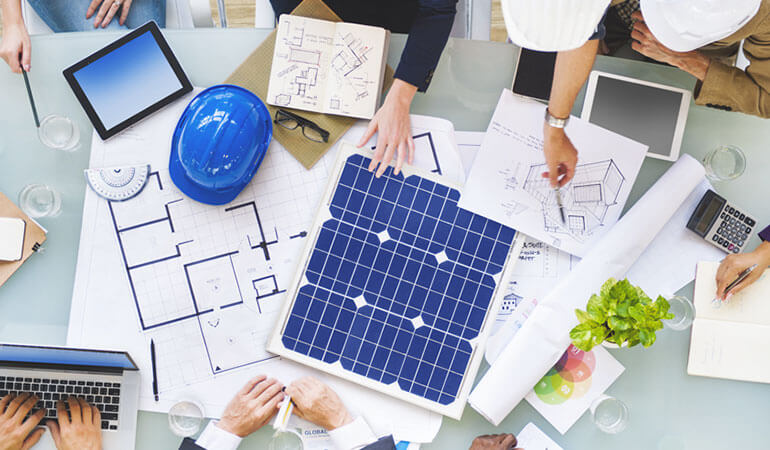 Our Testimonials
As a Real Estate agent, I always hear and see mixed information about all of the solar programs out there, so I was a bit weary about what's out there. Regardless, my bills reach over $250 per month in the Summer so I decided to look for an alternative. After researching online and meeting with a few companies, I had to make a decision between Amerigreen and one other company. My gut feeling told me to go with Guy at Amerigreen and I'm completely satisfied with my decision. He clearly explained how the entire system works, told me about the benefits (some of which I was surprised to find out - biggest one that stuck out to me was that I don't have to rent my electricity from Edison anymore!!!), and presented the different payment options. Before I had my solar system installed, my electric bills averaged about $195/month and now they're down to $99/month!!!
My name is Antoinette and I live at 3243 N 2nd Ave in Upland. I was very reluctant about scheduling an appointment with AmeriGreen because I spoke with 5 other companies and nobody could help me. My credit isn't good and I don't qualify for the 30% tax credit, but I am thankful for Guy because he saved me over $75 / month on my electric bills!!
Antoinette Anthony
Upland, CA